The Significance of the Event
Location
The conference will be the first time that a SAAP conference will take place "south of the US border." It will be in international event as will feature invited speakers from Mexico, the USA, and other parts of the Americas and Europe. Representatives from the State of Guanajuato and the United States are expected to participate in the opening ceremonies.
Growth
The conference will demonstrate the growth and vitality of the field of American Philosophy, broadly conceived to include North American and Latin American Philosophy. It seeks to foster and expand a Pan-American dialogue in Philosophy in a new and promising area of research and teaching in Philosophy. We will accommodate bi- or tri-lingual scholars, and we will designate some sessions to be conducted in Spanish or Portuguese.
Filling a Void
The conference fills a void in research in the humanities and will challenge traditional canons of scholarship. Many of the papers and discussions will explore how different philosophies from the Americas offer tools and resources for solving contemporary social, ethical, and political problems across the Americas; and Latinx generations in and outside the United States.
International
The conference will stimulate further research, translations, and international collaborations. The Pluralist, the journal of SAAP, will publish the award winning papers of the conference. Furthermore, in light of the conference theme, The Inter-American Philosophy Review, a journal hosted by Texas A&M University, is committed to publishing articles based on papers presented at the conference.
Texas A&M
The conference will enhance the national and international visibility of Texas A&M University, and it will draw welcome attention (both nationally and internationally) to the (uniquely inter-disciplinary) Philosophy Ph.D. program at Texas A&M. The conference will include scholars from Latin America and Europe, thus placing Texas A&M as a premier American institution within the Hispanic world. It also will expand the international reach and profile of the Philosophy department at Texas A&M University.
Call for Papers
The central theme of the conference is Inter-American Philosophy.
Representative topics may include the following:
Past, present and possible future philosophical connections between philosophers and philosophic traditions in different parts of the Americas, especially with the Classical American philosophical traditions.
North American and Latin American Philosophy: explorations of the mutual influence of philosophy done in the north and the south or fruitful comparisons of the philosophical insights of prominent philosophers on both sides of the continent, including Latinx and indigenous thought.
Examination and elaboration of the important contributions of philosophers in the Americas (e.g., Pragmatism, Mexican Existentialism) to past and present problems in the Analytic and Continental traditions.
Philosophers on the common ideals and common socio-political problems of the Americas. For example:

Democracy and decolonialism, its nature, prospects and challenges in the Americas;
How philosophy can contribute to the amelioration of the common problems of North and South America.

Philosophical ideas and debates about the identity of the Americas in relation to other nations, regions, and cultures.
Philosophy of technology and science in the Americas, environmental practices and movements throughout the Americas, and Philosophy of Education (including philosophy for children) in and throughout the Americas.
While papers and proposals in all areas of American Philosophy are welcome, some preference will be given to papers and proposals on Inter-American Philosophy. Scholars who are not presently members of the Society, but whose work is in American thought, are especially encouraged to submit.
SAAP is encouraging graduate student participation at next year's meeting. To that end, SAAP has agreed to pay for lodging (up to four nights) for any graduate student who attends the meeting and is willing to stay in the dorm. Further, for graduate students who have papers accepted for the program, SAAP will still cover the standard 70-80% of other un-reimbursed expenses, plus registration and banquet.
_____________________________
Please direct any other questions or comments to:
Gregory Fernando Pappas, g-pappas@tamu.edu, (+1) 512-459-5267
Submission Guidelines
One does not need to be a member to submit a paper or a proposal, but one must be a member in order to present his or her accepted submission. To become a member, please visit the Society's membership page.

DEADLINE for submissions is September 1, 2019. This is a firm deadline. We will stop accepting submissions at 11:59 pm Pacific Time on September 1. Please submit your paper or proposal following the guidelines below.

All submissions must be submitted electronically via the 2020 SAAP meeting submission website: http://conf.american-philosophy.org/saap2020/openconf.php.

Electronic submission requires the following:
(1) Submission Title,
(2) Submission Type,
(3) Author(s) Information,
(4) Abstract,
(5) Keywords, and
(6) a Submission File prepared for anonymous review.

Anonymity: Traditional Papers, Discussion Papers, and Panel Proposals must be suitable for anonymous review. Please refrain from making references to your own work, your location, or anything obvious that could reveal your identity. If the author's identity can be determined through self-references, endnotes, etc., the submission may be disqualified. Avoid headers/footers because they often contain information that breaches anonymity. NOTE: MS Word documents can sometimes reveal the author's identity through word tags and metadata. Microsoft explains how to change or erase these data here.

Number of Submissions: Please note that multiple submissions will not be accepted and that persons participating in invited sessions may not submit to the regular program. Commentators and Session Chairs: Persons interested in serving in these capacities should contact the 2020 Program Co-Chairs, Terrance MacMullan (tmacmullan@ewu.edu) and Erin Tarver (e.c.tarver@emory.edu), and indicate areas of interest.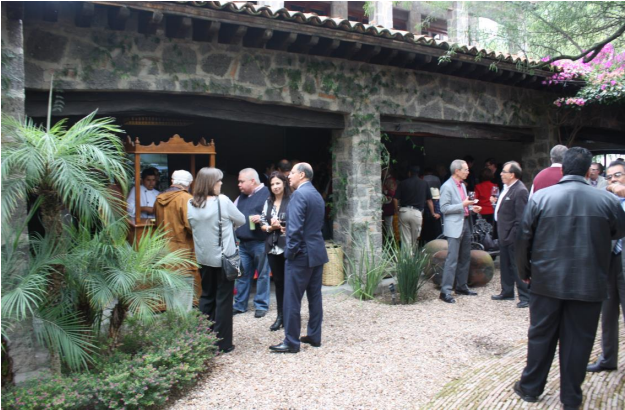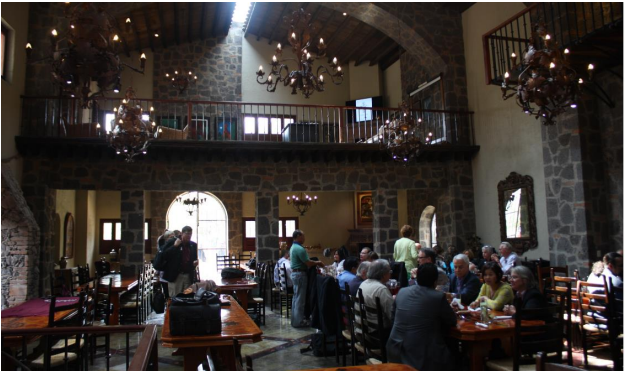 Submission Types
Submissions that do not meet the following guidelines will not be considered.

Traditional Paper: Papers should be no longer than 3000 words (excluding endnotes, footnotes, and bibliography). Longer papers will not be considered. Submissions must include a 100-150 word abstract. Accepted papers will be presented in their entirety by the author during a session and, in most cases, will be followed by a ten minute commentary and a period of open discussion.

Discussion Paper: Papers should be no longer than 6000 words (excluding endnotes, footnotes, and bibliography). Submissions must include a 100-150 word abstract. Discussion papers accepted for the program will be made available online prior to the meeting. Those who attend discussion paper sessions are expected to have read the paper in advance. Therefore, authors of discussion papers should prepare a concise summary or introductory statement limited to 10 minutes. The session's remaining time will be devoted to an invited commentary and open discussion. The Program Committee may limit the number of discussion paper sessions due to space constraints in the overall program and their estimation regarding which papers can generate sufficient interest to be read in advance.

Panel Discussion: A panel discussion should provide an opportunity to examine specific problems or topics from a variety of perspectives and should do more than present a set of related papers. Panel proposals should include a description of the issue that the session will address, an explanation of the relevance of this issue to the study of American philosophy or to wider social and philosophical issues, and an indication of how each paper in the panel addresses this issue. Panel Discussion proposals should include: (1) a title, (2) an abstract of 450-600 words for the panel as a whole, and (3) either complete papers (of no more than 3000 words excluding endnotes, footnotes, and bibliography) or abstracts (of at least 600 words) for each paper in the panel. Please do not send a separate file for each panelist.

Author Meets Critics Proposals: Author Meets Critics proposals must include:
• Name and affiliation of book's author(s).
• Complete title of the book.
• Publication date and name of publisher (only books published in 2019 will be considered).
• Brief statement of the book's significance for American philosophy and rationale for inclusion in the program.
• Names and affiliations of confirmed critics and session organizer, and why they were chosen.

The committee anticipates a very limited number of these sessions, perhaps two or three.

Poster Presentation: Proposals for Poster Presentations should be in the form of a description of the research project to be presented. The description should not be longer than 2600 words and should include a description of its relation to issues in American philosophy or wider social and philosophical issues, and be prepared for anonymous review. The proposal should also include a brief summary of materials to be included in the visual display. Poster Presentations will be on display throughout the meeting, with presenters available in the display area for a designated time during the meeting. Presenters may provide accompanying papers for distribution in the display area.

Book/Article Discussion: Proposals should include a brief summary of the book or article to be discussed and its general relation to American philosophy or wider social and philosophical issues. Proposals should not exceed 1500 words. All accepted book/article discussions will be scheduled as round-table discussion breakfast sessions at the hotel restaurant.

Please note that only Book/Article Discussions, Poster Presentations, Author Meets Critics, and Panel Proposals can be submitted with only an abstract.

If you have ideas for special sessions beyond the categories indicated in this CFP, please contact the Program Co-Chairs by July 1, 2019.


NOTE WELL: Please note any AV needs with your online submission by indicating them under "Optional Comments."

Confirmation: All persons making submissions to the annual meeting website will receive automatic confirmation of receipt of their submission. If the listed contact person for a submission does not receive an automatic confirmation shortly after completing the submission process, then that person should check their spam folder. If the automatic confirmation is not in the spam folder, please contact the Secretary at tunstald@gvsu.edu.

If you have not received notification regarding the Program Committee's decision about your submission by November 15, please contact the Secretary.

Scheduling: The Program Committee assumes that it may schedule a paper or session at any time between Thursday at 1:00 pm, and Saturday late afternoon.

Availability of accepted submissions online: SAAP will post anonymized versions of accepted traditional paper submissions, discussion paper submissions, panel proposals, and book/article discussion submissions, as well as non-anonymized versions of accepted Author Meets Critics proposals, to the annual meeting website. Those submissions will be removed from the website shortly after the 2020 meeting ends. The Secretary will inform the authors of accepted submissions that their submissions have been removed from the website via email.

Student Travel Funds: Limited travel funds are available to assist students whose papers are accepted for the program. Please Contact Bill Myers, SAAP Treasurer, at bmyers@bsc.edu for more information.


PRIZES

Prizes: Only papers that are accepted to the regular program (that is, not panels or invited group presentations) are eligible for the Greenlee, Blau, Mellow, and Inter-American Philosophy Prizes. Panels are eligible for the Addams Prize if completed papers are submitted along with the panel abstracts. Papers previously submitted to The Pluralist are not eligible for prizes. For full descriptions of the prizes, please click here.

Greenlee Consideration: If you are currently a student or within five years of having completed your Ph.D., you are eligible for consideration for the Douglas Greenlee Prize. If you fit within these qualifications, please indicate this on your submission by checking "Yes" for "Greenlee Consideration" when prompted during the online submission process.

Addams Prize Consideration: Any submission on issues in feminist thought as they occur in American philosophies, including their intersections with race, ethnicity, class, sexuality, (dis)ability and age, etc., is eligible for this prize. If your submission is eligible for the Addams Prize, please indicate this on your submission by checking "Yes" for "Addams Prize Consideration" when prompted during the online submission process.


Publication Possibilities: SAAP will plan to publish selected papers from the annual SAAP meeting. If your paper is accepted for the annual meeting, it will be considered for publication unless you indicate in your submission under "Optional Comments" that you do not wish this to be the case. Only those papers that are complete at the time of submission will be considered for publication.

Note on Review Process and Conference Theme Selection: All submissions are anonymously reviewed by at least three members of a six-person program committee. Four of the program committee members are members of the SAAP Executive Board—namely, the two first year at-large Board members and the two program co-chairs. The other two program committee members are SAAP members appointed by the President. Each paper or proposal is reviewed by a team of three reviewers, with each team including one program co-chair. Each paper or proposal receives a numerical score, and the top scoring papers and proposals are accepted for presentation. Eligible papers are reviewed a second time for the various prizes. The conference theme is selected by the local host and is intended to set the tone for the conference.
Given that SAAP 2020 will be in Mexico (and without precedent) we will send you more information than usual. We will send you more information soon about how to register and other expenses (banquet, lunch, local transportation). For now, here is important info about the fligh and housing options.
Step 1 -- Getting to Mexico (by air)

The closest airports to HSC are:

Airlines:

United serves both cities; flight time from Houston Intercontinental (IAH) is 2 hours and 15 minutes.
Step 2 -- Getting to the Hacienda Santa Clara (HSC)
The Hacienda Santa Clara is located in San Miguel de Allende, which is in Mexico's Bajio region.
Note: HSC has agreed to arrange bus transportation from the two airports. The cost for this service is unknown at the time. However, that cost would almost certainly be lower than the alternatives. The specific bus arrangements will be coordinated closer to the date of the conference.
Buses from Airports to SMA:
From QRO airport to SMA: a taxi would have to be taken to Queretaro bus station and then a bus to SMA. From there you can take a taxi or Uber to HSC.
From BJX airport to SMA: are available here, look at bottom right for SMA buses (only a few are scheduled, so if these do not work, then there are two options: take a taxi to Leon bus station, and from there a bus to SMA, or take a bus — look for the section on buses from BJX to León (Central) at mid-section at unebus link above — Leon bus station, and another bus to SMA). From the SMA bus station you can take a taxi or an Uber to HSC.
From Mexico City by Bus:
Mexico City airport (MEX) is somewhat far, more than 4 hours by bus, but there are buses directly from the Mexico airport to Queretaro bus station. From Queretaro another bus is needed, but it's a short and easy ride.
If you go to the prior link, you'll notice that the bus line from Mexico airport is Primera Plus. This is one of the bus lines serving SMA (San Miguel de Allende) from Mexico City and other cities, the other line being ETN. If anyone would want to take a bus directly from Mexico City to SMA (it would be easier, to ride to Queretaro from Mexico airport and take another bus to SMA), the buses from Mexico City to SMA leave from "Central del Norte" (there are at least four major bus terminals in Mexico City), and the bus ride is 4 hours in duration; the cost is ~$30. Tickets can be bought online at the links above.
Uber service
Uber is active at Queretaro, Leon, Mexico, SMA (and most other cities), and generally cheaper than taxis. Uber estimate from SMA bus station to HSC is ~$16. A Google map route from SMA bus terminal to HSC's front gate is hereM.
(Note: While HSC shows up at Google Maps, the route that is generated takes you to the back of the property where there is no entrance, probably because that's the shortest route on public roads — the entrance from the main road/front gate to HSC buildings is private).
Hotel Accommodations
There are three options for accommodations: Dormitories, Villas, and Hotels. Prices vary, depending upon the type of accommodation chosen.
| Accommodation Option | Single Occupancy | Multiple Occupancy |
| --- | --- | --- |
| HSC Dormitories | n/a | $80.00 per person |
| HSC Villas | $140.00 per person | $93.75 per person (up to 3) |
| Hotel | 1,863 to 2,470 pesos | 1,863 to 2,470 pesos |
Hacienda Santa Clara (HSC) Dormitories
The cost is $80 per person. The dormitories on HSC can accommodate up to 76 persons (each). Each room within the dormatory has from 8 to 11 beds.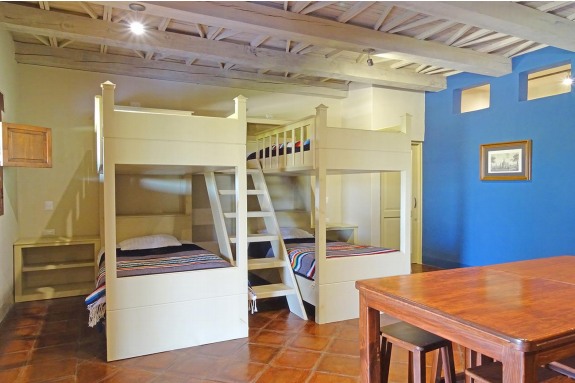 There are 3 shower stalls, 3 toilet stalls and one urinal in each Dorm room. So, if you stay in the dorm you can expect to share 3 shower stalls, 3 toilet stalls and one urinal with 7 or 10 other people.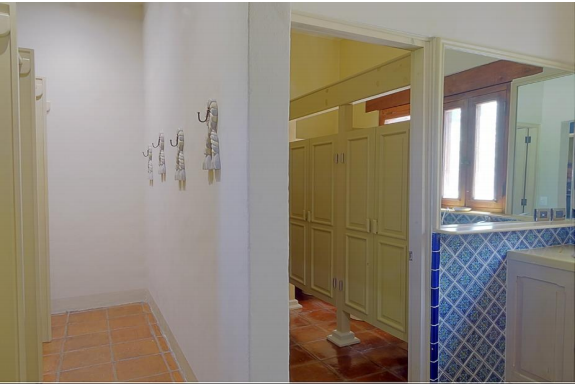 HSC Villas
There are only ten Vilas in HSC Villas and we will offer those first to SAAP board members. If they are not all taken we will then offer them to people that stated this as their preference in the survey that we sent out during the summer. We will contact you if space becomes available.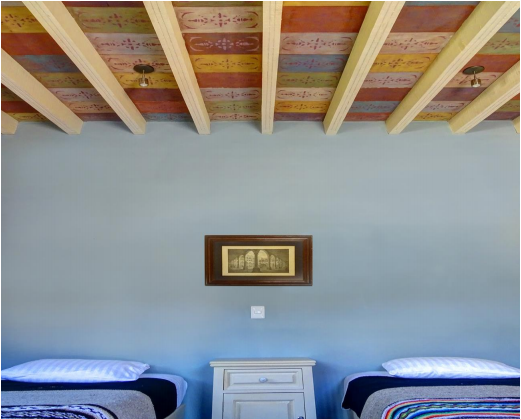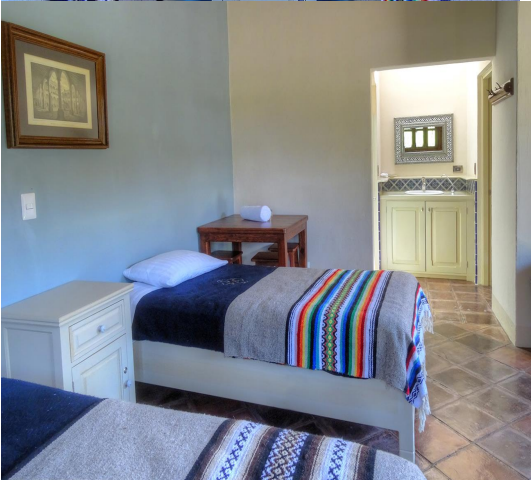 Hotel:
Because space at the HSC is limited, a large majority of conference participants will be staying in the hotel that is located 20 to 30 minutes from the site of the conference (HSC). We will coordinate the transportation from the hotel to HSC and back. There is taxi and Uber in San Miguel, but you will save money by using the pre-arrange shuttle transportation service between the hotel below and HSC (you may need cash to pay for the service).
Prices per day (or per person):

4 March: 1,863 pesos [≈$97.47 as of 10/23/2019]
5 March: 1,863 pesos
6 March: 2,470 pesos [≈$129 US as of 10/23/2019]
7 March: 2,470 pesos
You will not find a better price in San Miguel for such a nice hotel. The hotel is close to downtown and includes a full breakfast. Please note that it is not clear at this point if the hotel rate is per person or per room. Many hotels in Latin American and Europe charge per person.
Please make reservations via telephone: +52 415 152 26 26 EXT 601 or via email: bodas@realdeminas.com or reservaciones1@realdeminas.com
Please use Conference Code: G-2236
Note: You cannot reserve your hotel room through a registration site and the deadline is January 18.
Places to See
Guanajuato: 42 mi.
Queretaro: 43 mi.
San Luis Potosi: 109 mi.
Morelia: 118 mi.
Aguascalientes: 149 mi.
Ciudad de Mexico: 169 mi.
Zacatecas: 218 mi.
Guadalajara: 236 mi.
Excursions (2-4 week prior arrangement with HSC required)
Horseback riding
Pyramid tours
San Miguel de Allende tours
Architectural sites
Silver mine tours
… and more